Back to overview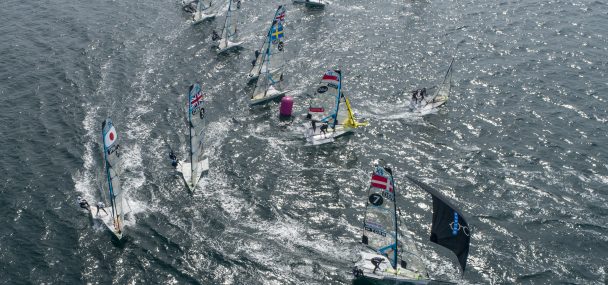 Looking for Fantastic Regatta Hosts
The 49er Class, in conjunction with the Nacra 17 class, is looking for fantastic regattas hosts!
Whether you're looking to host some of the World's largest and most important regattas, like our Worlds or European Championships, a progressive fan friendly regatta like our Short Track World Championship, or our development regattas like the Junior Worlds or Europeans.
Our events are intended to provided the best racing opportunities for our sailors and crews in a safe environment, and become a focus for world media attention as we look to grow our sport. We will balance athlete need and designing racing and events that will engage the spectators and world wide media audiences through broadcast, webcast, social media and fan interaction opportunities.
Our goal is for our World, Short Track World, and European Championships to be top level media properties in sailing. Potential hosts should have an expectation of contributing financially toward the common goals promoting the best of Olympic sailing. The 49er Class and Nacra 17 class already have some of the highest engagement statistics with sailing fans.
It is important that you, our potential Hosts, clearly understand and share our ambitions. This becomes a great opportunity to showcase our sport and your city/region/country.

If you are interested in hosting one of our upcoming regattas, please contact the classes manager, to get the bid form and application form for any of our regattas.
The 49er sailboat is the iteration of the 18 foot skiff class, optimized for 2 people and simplied for manufacture one design competition. The Nacra 17 catamaran is a modern foiling catamaran, simplified for Olympic competition by using 4 point foiling and no electronics for stability.
Upcoming and recent Regattas