Back to overview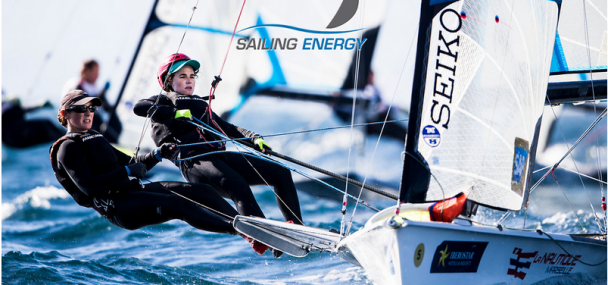 Ready for Hyères - French FX Team Reintroduce Themselves
As the 2017 Sailing World Cup approaches, 49er and FX teams are gearing up for tough competition in Hyères, France. The question is…who is ready for Hyères?
The relatively new French FX team, Lili Sebesi of Guadeloupe and Albane Dubois of Lille, France have answered the question. "Yes, we're ready for Hyères! And we're looking forward to compete again as we've made our best results together two week ago in Palma, finishing fifth," says Sebesi.
Lili Sebesi began her sailing career at age 1 in the cockpit of a Half Tonner with her parents, and has since made her way through Optimists, Lasers, Hobie Cats, 420s, and Caribbean 49ers. Dubois, on the other hand, began sailing at age 10 with her older brother and has floated between windsurfing, catamarans, classic big boats, and eventually could not turn down the skiff!
After the 2016 championship in Clearwater, Sebesi lacked a crew and Dubois was in need of a skipper. "Lili was thinking of finishing school before launching back into an Olympic campaign. But the desire to continue sailing was too strong, and we decided to give it a try together," Dubois explains.
After Dubois was selected to the sailing development team at Pôle France in Marseille, she decided to leave her "parents, friends, and home to launch into the unknown!" in preparation for Tokyo 2020. Next stop for this French team – Hyères, France. They are not accustomed to sailing at this venue having trained primarily in Marseille, but they are certainly excited to compete on their home turf!
According to Sebesi, "It's easier for us to compete close to home, friends can come to support us during the championship, it's a great way to represent our sponsors and to make connections, and we can easily have a party all together at the end of the championship!"
Follow along with this duo on facebook!