2024 will see a new series of races targeted at younger and developing skiff sailors. The FX Open series are 6-8 regattas, on continental Europe, where developing sailors can race in the FX. No gender limits will be enforced, meaning women, mixed, and male teams can all compete.
The regattas are geographically and chronologically linked to the 29er EuroCup series, making it easier for clubs, teams, and nations to coordinate coach and logistic support for sailors. Each event is within one week of the corresponding 29er regatta. Some teams or sailors may even choose to participate in both.
This series comes on the back of a very successful 29er series and comes at the request of the coaches who are developing the next generation of Skiff sailors. Each of these locations boasts good sailing conditions and aims to support young sailors in their journey.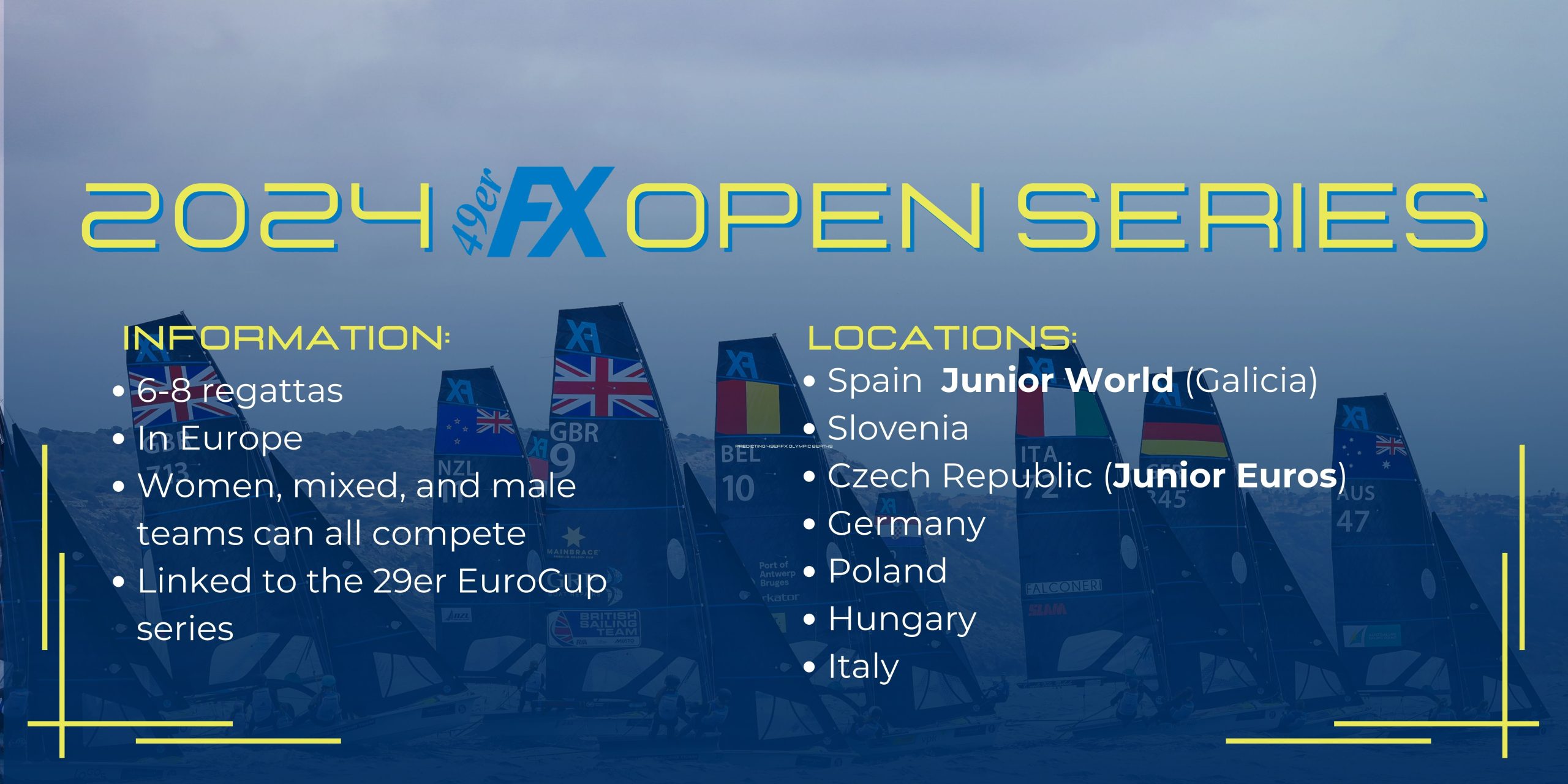 The series is as follows, but may be adjusted in the near term: