Spectator Experience for 2015 Porto European Championship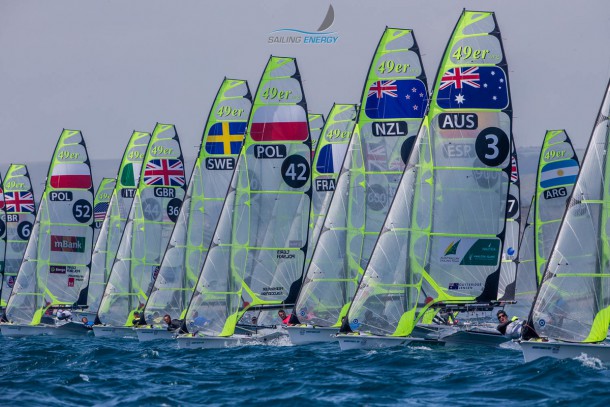 Watch 49er and 49erFX Racing in Porto
July 9th – 12th, 2015
Join us at the 2015 European Championship of 49er and 49erFX racing in Porto, Portugal.  The vessel is a 39 foot catamaran which will provide a safe and stable environment to view the racing.  We will have live coverage of the racing on board along with simple snacks, wine, soft drinks, and beer.
The boat will leave from the Douro Marina at 10:15 for the morning sessions and 13:00 for the afternoon sessions.  Please come a bit early to find parting and also observe the teams as they prepare for the day's racing.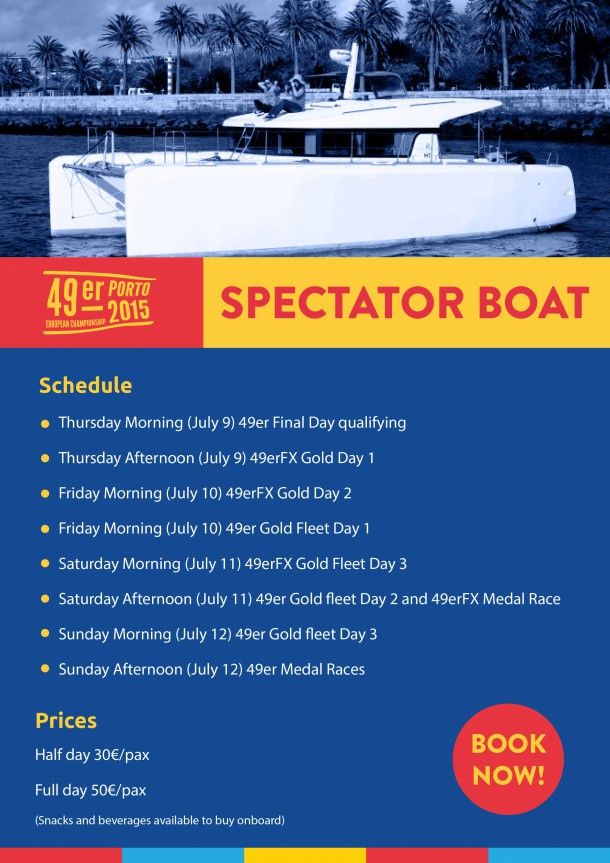 Join us for the whole day or for a morning session or afternoon session.  Here is what events are on at each session.
Thursday Morning (July 9) 49er Final Day qualifying
Thursday Afternoon (July 9) 49erFX Gold Day 1
Friday Morning (July 10) 49erFX Gold Day 2
Friday Morning (July 10) 49er Gold Fleet Day 1
Saturday Morning (July 11) 49erFX Gold Fleet Day 3
Saturday Afternoon (July 11) 49er Gold fleet Day 2 and 49erFX Medal Race
Sunday Morning (July 12) 49er Gold fleet Day 3
Sunday Afternoon (July 12) 49er Medal Races