The 2017 America's Cup is the first real racing we've seen since 2007. After a deed of gifts Cup and then a learning to foil cup, 2017 has brought great racing to the biggest stage, and things have changed drastically since 2007.
Gone are the huge crews and teams that can man 2 massive monohulls. Those teams employed dozens of pro sailors, deep in knowledge of systems and teamwork to make the yachts run. The pro's are great sailors, but not as likely to be sailing elite as to be great workers with specific maintenance or rigging knowledge, and also handy on the winch or as rail meat. Heck, these boats would need 6 beast just to load the jibs ahead of a day's racing, or to longboard sand after a redesign. The after guard were a few big names, likely a few Olympiads past their Finn or Star days, and fully involved in pro sailing as drivers and tacticians for big money syndicates.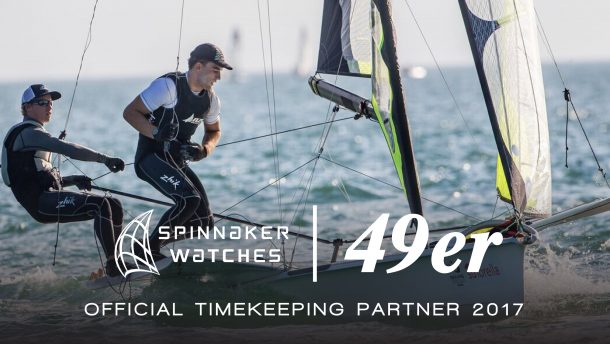 In 2017, with smaller crew sizes, smaller boats, and only 1 boat per team, there has not been room for many pro's on the boats. The AC50 catamarans only have room for engines and elite sailors. Most teams have employed 3-4 dedicated engines and 2-3 sailors manning the wheel and mainsail, along with some tactical help from the final engine in the train. And one way to review the results so far is to say that the teams who brought in sailors closest to the Olympics have been the ones with the most success. The French had none and were quickly dispatched. BAR had Ainslie who is one cycle off and some muscle up front. Japan had Draper who's was last Olympic sailing in 2007. But the top two teams of Artemis, and New Zealand were all full of recent Olympic sailors. Artemis has Outteridge and Jensen as current Olympians with Percy only 1 cycle away. New Zealand, standing tallest today, typically sails with 4 of 6 members of the 2016 Olympic squad. Oracle have only Slingsby one cycle away from the Olympics at the back of the boat, and while we wouldn't rule out a comeback, are not looking great at 0-3 with four straight losses.
The more Olympic phenomenon may be directly linked to two fantastic duo's in Burling/Tuke and Outteridge/Jensen or it may be a reflection of the type of racing being done. Olympic sailing is much higher intensity than typical professional monohull racing, so the Olympic sailors are better trained for the current short course, high speed format. Breaking that down, it could be that with the small sailing teams are just more similar to double or triplehanded teams plus some muscle. Olympic sailors get more time on the water and are face tighter tough tests making them simply the best at the sport, no longer needing an astrix like in previous variations of pinnacle sailing competitions.
Perhaps the most obvious comparison between Olympic sailing and Pro sailing can be taken from what we've seen of the America's Cup match so far. On board Oracle it's clearly 'pro' best practices. Slingsby the consummate tactician, gives a running commentary of what the situation is, options, and what he'd like to do. Spithill takes in the info and commands the boat. On Team New Zealand, we see what it's like on an Olympic doublehanded boat. The team (including Ashby) have a plan going into the race and jobs to do. As the race unfolds they see the same things, collaborate on modes when necessary and feel of the boat occasionally, but mostly feel the same things and react as appropriate to keep it fast at all times. The helm calls the tacks and gybes when the situations unfold without much need for debate on a script well repeated and well known by all. There's no need to keep up verbal systems to keep a huge crew appraised of what the after guard is thinking… the maneuvers are standard, their jobs critical but heavily practiced and refined.
The trend is likely to continue so long as sailing teams remain small in the future. In a fast boat, Percy's cursing, Ainslie's willpower, and Slingslby's tactics mean little compared to a three man unit, Tuke, Ashby, and Burling in sync with boatspeed.
The foil control in particular is a system and trust piece that in the hands of Tuke must make a huge difference to Burling. The on board shots of Tuke being 100% focused on foil trim, tells you how highly critical it must be. Tuke dials in on a white marker he keeps about 4 inches out of the water on the leeward side. He seems to have analogue control of his main trimming control, keeping the ETNZ boat very steady on ride height and cant. Leaving a critical piece of trim to a crew member will be second nature for Burling, with the crew on a 49er running the main sheet. Burling will have total confidence in both Tuke and Ashby to run the foils and mainsail to exacting preciseness and their pre-racing plan, and he can largely ignore these items except for occasional check in's to ensure they're all in the same mode as each other.
Meanwhile, Spitfire is leaning out to windward while sailing upwind and seemingly using a trigger style board control. He rotates notches on his steering wheel much like triptronic gears would be in a car, to nudge the foil controls fore and aft. How precise Oracle can be with the triptronic compared to ETNZ's analogue we may never know, but even if the movement is precise enough there is no way Spithill can dedicate the same focus to the job as Tuke can. While to some extent this sort of control would be second nature and require little direct attention, any crew really on their game will notice when the skipper starts looking around, and being just a small bit off is likely to be a frequent occurrence on Oracle given how much responsibility Spithill is handling. When the pressure is on Jimmy, and he needs to make decisions, or check out the competition, or simply focus on his driving, the board control may fall out of perfect. With the Oracle boat in the shed, it will be interesting to see if it comes back out with a permanent pedal system for Slingsby and him more directly responsible for the boards taking this item from Jimmy's responsibility…
At the 2012 games we saw all of Burling, Tuke, Slingsby, Ainslie, Percy competing, so we know where the next greats are developing their skills.
If you're ready to watch more great racing after this America's Cup, be sure to tune in to the combined 49er, 49erFX, and Nacra 17 European Championship July 30 – August 4th. As usual, there will be live broadcast coverage, get notified at 49er.org/subscribe, and check out the preview below. We know where the next generational talents will emerge from, the only question are when and who?