Fog, Light Winds Kill First Two Days of the 2017 49er World Championship

Porto, Portugal (29 August 2017) – They're some of the fastest sailors ever to pull on a sheet, and while many of the 80 men's and 57 women's Olympic skiff sailing teams arrived here weeks ago to practice for the most important event on the calendar, the only challenge they've faced during the first two days of the 2017 49er/FX World Championships has been boredom.
"We've had some really frustrating conditions here, not just with unstable and patchy air, but also with seriously thick fog," said Principal Race Officer David Campbell-James.  "We worked hard to try to set courses yesterday but it was just never possible."  While the coast remains light under the influence of a light-air pressure bubble, just a few miles offshore the famous Portugese Trades came on strong on Tuesday, with 20 knots of Northerly breeze tantalizingly close to Porto – and coming no closer. "We may get something to play with later this afternoon, but it appears we may have to wait another day before we see any quality racing."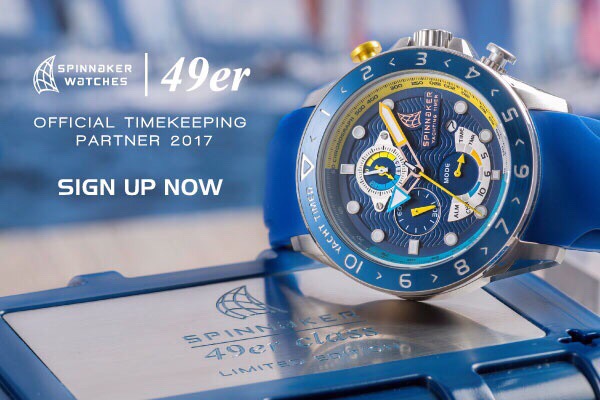 If the fleet loses Tuesday, the Worlds schedule will be compressed, with the Qualifying rounds extended into Thursday. Gold fleet will also extend to have four races on Friday and then racing Saturday morning. The Theatre Style final will be reduced by removing the petit final, leaving only the top 10 boats to compete in the Final on Saturday afternoon.
Campbell-James is optimistic for good conditions at the end of the week.  "With Porto opening up the new Ocean Terminal and inner harbor to the 49er fleet, we've got a ten-story viewing platform looking directly down on the race course," explained Campbell-James.  "With the wind likely to come in by then, it could be the best medal racing we've ever had in the Class," he added.
Qualifying will begin tomorrow and continue on to Thursday, with gold/silver rounds and Medal Racing to follow on Friday and Saturday.
Watch a full interview with David Campbell-James from earlier today at this link: https://www.facebook.com/49ersailing/videos/10156599012449972/
Watch an interview with Rio Bronze medalist, Thomas Ploessel, from this afternoon, where he discusses his revolutionary new tension gauge, and much more: https://www.facebook.com/49ersailing/videos/10156599978314972/
Watch an interview with Spaniard turned Brazilian, Carlos Robles, who now sails with Marco Grael: https://www.facebook.com/49ersailing/videos/10156599874834972/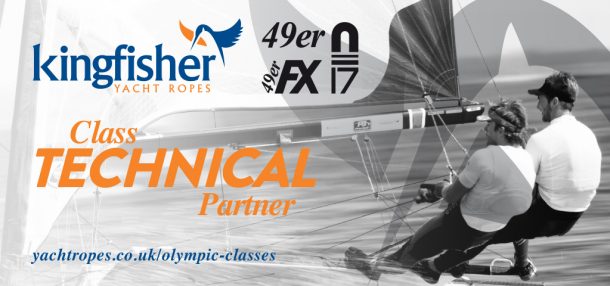 Against All Odds
For the first time ever, sporting fans can wager on the outcome of the 49er World Championship **.  If you think you know who's got that special sauce, you can put your money where your mouth is via these links:
Global sites (if the above links don't work in your region)
World Championship Links:
Please join us every morning for the Adidas Sailing Daily Show, live on Facebook (http://fb.com/49ersailing) from 1000UTC / 1100 local in Portugal.
Please be sure to LIKE the 49er Facebook Page (49er Sailing) to be notified of new photos, videos, and live streams from the World Championship.  More centralized information including interviews, photos, results, articles and other regatta documentation is available on the Class website at https://49er.org.
If you're ready for action, the real fun begins on Thursday, when you can watch live stream racing action from the water, complete with professional commentary, aerial and onboard cameras, tracking, and much more.  You'll find the live notifications via our alerts if you sign up HERE
LIVE VIDEO COVERAGE SCHEDULE: – August 31 & September 1 we will cover Gold Fleet racing, with 20 boats in each fleet for the 49er and 49erFX – September 2 will see us covering the Finals. Each fleet will have 3 'theatre style' races to determine the 2017 World Champions. Live streaming on YouTube (https://www.youtube.com/49erSailing).   Our live broadcast will have 1 drone camera, 2 sideline cameras, on board cameras, and a virtual tracking environment. Combined with the best fleet racing our aim is to engage you with some spectacular, world-class sailing!
Day 4 – 11:00 am qualifying – https://www.youtube.com/watch?v=bWiuJ4Kzj_Q
Day 5 – 11:00 am gold fleet – https://www.youtube.com/watch?v=rCyasoRGiX0
Day 6 – 10:00 am gold fleet – https://www.youtube.com/watch?v=198yf9ew0Ak
Day 6 – 14:30 Finals            – https://www.youtube.com/watch?v=YFQX5fDIrpg
– Get to know the personalities behind the circuit; back stories, interesting tales, and what really motivates these world-class racers.  Hosted by longtime sailing journalist and online personality Alan "Mr. Clean" Block, we'll cover the future stars, the seasoned vets, and give you a preview of what's ahead for the day. Live on Facebook and Youtube from 1100UTC.
– Daily photo albums will be posted on the Event Website (https://49er.org/event/2017-world-championship/) and the Class Facebook page.
YouTube, Facebook, Twitter, Instagram all @49ersailing
** Betting is provided by a completely independent online broker and their affiliates, and we are providing publicly available information about betting solely for informational purposes.  Competitors, Race Officials, and support staff are prohibited from betting on their events by World Sailing Regulation 37, and the International 49er and FX Classes neither participates in, promotes, or supports online betting in any way.