The World Cup Series Final in Santander, Spain will see a familiar rivalry renewed when racing commences on Tuesday 6 June.

Rio 2016 Olympic gold medallists Martine Grael and Kahena Kunze (BRA) will face off against silver medallists Alex Maloney and Molly Meech (NZL) for the first time since the Olympic Games.

The teams were locked in a famous duel at Rio 2016 where it was a four-way shootout for the three available medals.  Grael and Kunze beat Maloney and Meech by just two seconds to claim a memorable gold medal in front of an ecstatic home crowd. Denmark's Jena Mai Hansen and Katja Salskov Iversen completed the podium with Tamara Echegoyen and Berta Betanzos (ESP) finishing out of the medals.

For the gold medallists, Grael and Kunze, they wasted no time in getting back on the campaign trail for Tokyo 2020 after Rio 2016.  The pair dominated the American and French legs of the 2017 World Cup Series and come into the Final in great form.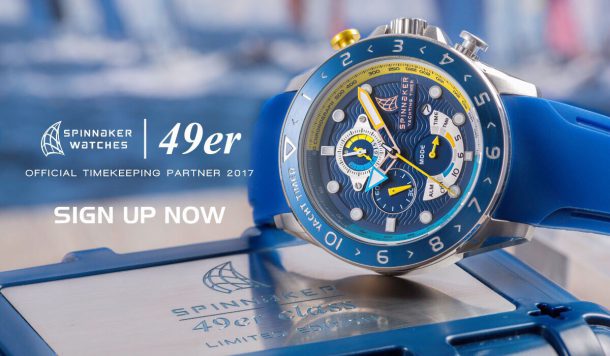 Meanwhile, Maloney and Meech took the opportunity to step away from the Women's Skiff after Rio 2016 to enjoy a period of rest and try some new projects. The dynamic duo got stuck in to some M32 racing with the Magenta Project but announced their intentions to campaign for Tokyo 2020 earlier this year and Santander marks their return.
Whilst the Brazilians got straight back into the groove, Maloney has no regrets about delaying her comeback with Meech. "We need to be fully committed to another Olympic campaign," she commented, "and there was a danger of going through the motions if we had kept going straight after Rio.
"Having a really long break was challenging because we have been sailing all our lives but it was also necessary because there was so much anticipation and build-up to Rio."
It's been just under 10 months since Rio 2016 and Maloney is delighted to be back in the boat park racing in the 49erFX once again, "At Santander, we want to put a really good event together. We are getting back into it after a long break and we want to see how we measure up against the other teams.
"We're not putting too much pressure on ourselves in our first regatta back but we want to see how we stack up against other teams and I'm sure they will be looking out for us as well. In the last Olympic cycle, we were one of the teams who were always there to compete for medals and, while we won't have a target on our backs, we are ones to watch."
The target in Santander is well and truly placed on Grael and Kunze after they dominated the pack of racers in Miami, USA in January and Hyeres, France in April.
Further contenders in the 49erFX fleet include World #2 Charlotte Dobson and Saskia Tidey (GBR), World #5 Helene Naess and Marie Ronningen (NOR) and World #6 Victoria Travascio and Maria Branz (ARG).
More than 250 sailors from 41 nations have registered to race across the ten Olympic events and Open Kiteboarding at the World Cup Final. Racing for all commences at 12:00 local time on Tuesday 6 June.
A week of fleet racing will culminate in the Live Medal Races on Saturday 10 and Sunday 11 June.
By Daniel Smith – World Sailing