Day 4 of the 2013 South American's was uneventful.  With the fleet anxious to get their final 2 races in, the wind did not cooperate.  Finally, some breeze came through but then was stamped out by another light rain shower and the race committee had no choice but to abandon the day and conclude the regatta.
First time in 8 years South America welcomes a new champion of the 49er, Santiago Silveira and Philipp Umpierre!  These two sailors from Uruguay narrowly missed selection for the 2012 games in London, took a break from the sport for 18 months to work and start a family.  They have now rededicated themselves to sailing and after only 2 months back in the boat, they are back up to speed and the rest of South America has taken notice.  With this win they take home 2 beautiful Seiko watches and a Seiko branded spinnaker as well!
Marco Grael and Gabriel Borges hung on to second place overall in the 49er.  They will view this score with two things in mind.  On the one hand, they could have easily slipped down to 3rd place, with Bochecha hot on their heels.  On the other hand, if just a couple races had turned out differently it could easily have been them standing atop the podium.
The previously undefeated South American 49er champion Andre Bochecha Fonseca sailing with new crew Mario Tinoco.  Andre has previously won every single South American 49er championship ever contested.  He confessed he must spend less time on paid big boat gigs and more time in the 49er if he is going to get back to form.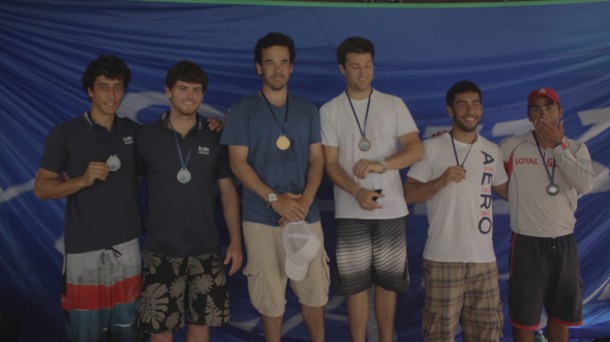 This was the first 49erFX South American contest and it was no surprise that Worlds silver medalists Martine Grael and Kahena Kunze took the South American championship and were the highest placed 49erFX in every race sailed.  The 49erFX started on the same fleet as the 49er so teams could better practice their starts.  They will now be looking to lay down as dominant a streak as Bochecha was able to accomplish, it's likely to be a difficult task!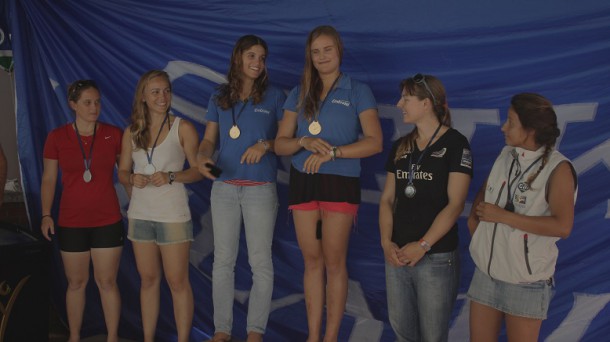 The South American fleet is growing both in size and strengths and they are out to sail among the best come Rio 2016!  Next up for the 49erFX fleet is the Interglactics in Rio where a number of European teams will be spending time to practice and race in the Olympic waters.