The Short Track World Championship is an action-packed tournament format that showcases the best of sailing in a fan-friendly package. The world's best 49er and 49erFX sailors will race in the world's best amphitheater for sailing. The regatta will run from July 14-17, 2022 as part of a summer of sailing in Marstrand, Sweden. Host for the event will be GKSS, The Royal Gothenburg Yacht Club, with a long track record of hosting prestigious regattas as Volvo Ocean Race Stop Over, Americas Cup Act, Gold Dragon Cup, and numerous World Championships.
"It will be fantastic to organize an event like this in Marstrand. An Olympic class with a new format in a world championship will be a spectacular competition. I am already excited to watch these races." Thomas Rahm, Managing Director GKSS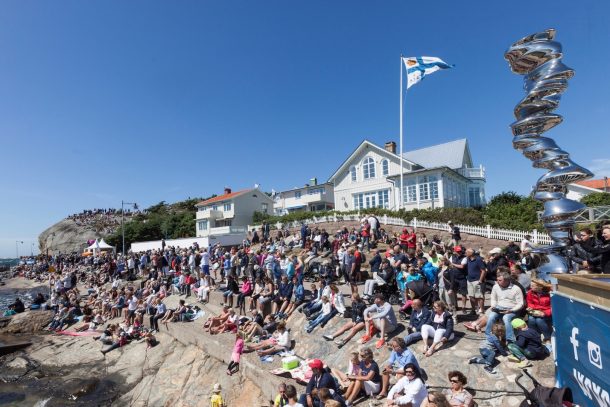 Short Track is the progression of the Theatre Style concept pioneered by the 49er class last decade. Each race is eight minutes long in a windward-leeward course, bounded on each side to keep the racing close and the fans closer. Here is a look back at the best moments of Short Track.
Best of Short Track
32 men's and 32 women's teams will qualify and compete for their share of the Prize Money. The competition will start at the quarterfinal stage, so that is four flights of eight boats each.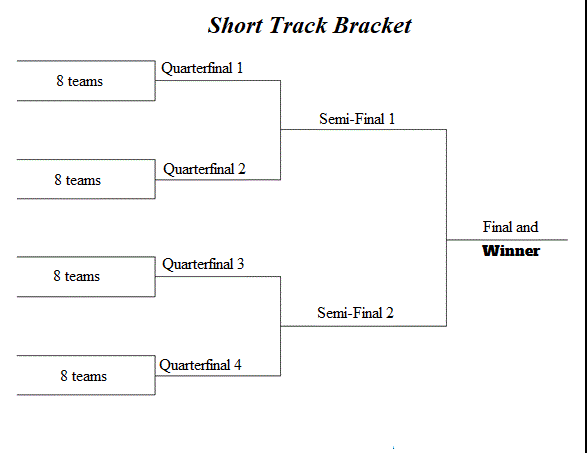 Each flight will consist of three races, and the top four boats from each group will advance to the Semi-Final based on low-point scoring. Likewise, the top four teams from the Semi-Final will advance to the final. Consistency over a three-race series is thrown out the window for the final, where it will be the first team to win two races wins the Championship. Each Semi-Final winner will carry a 'win' into the final, and in each race, the bottom two teams will be knocked out. Every race will matter, every moment could make the difference!
The Short Track World Championship website will host all the relevant information, and follow along with the best of modern sailing by signing up to join the newsletter.


Qualification system
A – Top 10 teams from Tokyo 2020
B – Top 10 teams from World Championship 2021
C – 1 team per continent at continental regatta
D – 2 teams from Sweden
E – Remaining teams from Princess Sofia Trophy Regatta 2021