The World Cup Final kicked off in Santander, Spain today (6 June) with sailors aiming to put some 'keepers' on the board.
It's a common phrase in sailing, you cannot win on the opening day, but you could lose it. Therefore the 260 competitors from 41 nations racing across the ten Olympic and open kiteboarding fleets strived to put good results on the board and lay the foundation for the week ahead.
A 10-13 knot westerly breeze enabled sailors to complete all their races across a cloud covered Bay of Biscay and Santander Bay.
The top five teams in the Women's Skiff, 49erFX, are split by three points after a day where each of them put three 'keepers' on the board. Argentina's Victoria Travascio and Maria Branz occupy the first place followed by Great Britain's Kate Macgregor and Sophie Ainsworth and Brazil's Martine Grael and Kahena Kunze.
Singapore's Kimberly Lim and Cecilia Low are tied with the Brazilians and for their first-time racing in Santander, came off the water with smiles on their faces. "It was a pretty good first race, we were easing into it," said Low. Lim continued, "We got a good understanding of the race area from our first race and that helped with the rest of the day."
The pair recently finished third at the Princesa Sofia Regatta in Palma de Mallorca, Spain and ninth at the French World Cup and they're enjoying their sailing together, "We have been competing together for two years. Cecilia is five years older than me, so I just finished youth and then we jumped into sailing together. It's been an awesome partnership," explained Lim.
Low added, "We have been able to gel together and communicate very well. It's going very well."
Although they're close to the podium after day one, the Singaporeans know there's nine fleet races remaining ahead of the Medal Race and their plan, for now, is simple, "We're looking into our processes and seeing how we can improve," concluded Low.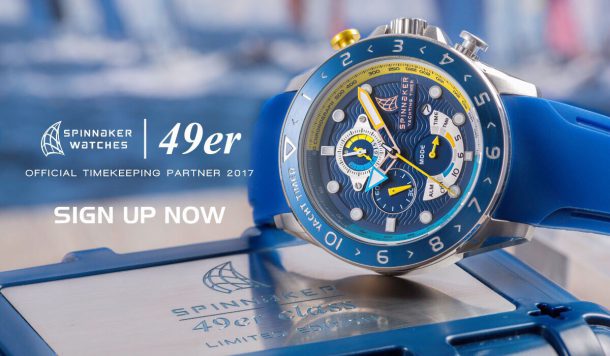 In the Men's Skiff, 49er, Lukasz Przybytek and Pawel Kolodzinski (POL) are tied on five points with James Peters and Fynn Sterritt of Great Britain. Three races were held with wins going the way of the Polish pair, Jack Hawkins and Chris Thomas (GBR) as well as Argentinean brothers Yago and Klaus Lange.
Home nation favourite Fernando Echavarri and Tara Pacheco (ESP) got better as the day went on in the Mixed Multihull, Nacra 17. A third, followed by a second and then a first puts them in control at the early stages of the event. John Gimson and Anna Burnet (GBR) and Tom Phipps and Nicola Boniface (GBR) trail the Spaniards by one point.
Racing resumes at 12:00 local time on Wednesday 7 June. The week of racing will culminate in the Live Medal Races on Saturday 10 and Sunday 11 June.