After a hit and miss regatta the final day came in beautifully so catch the action in these videos of the medal races below. Analysis and spoilers to follow, so watch first if you haven't seen.
49er gold looked as if it was heading to Germany's Tim Fischer and Fabian Graf but a capsize on the final downwind saw it slip away as James Peters and Fynn Sterritt (GBR) finished second to climb from fifth to first.
49er
There was also drama in the final downwind in the 49er which ultimately decided the gold medal.

The overnight advantage sat with Fischer and Graf who held a nine point lead. Nestled in the middle of the fleet for most of the race, the Germans were set to win gold but on the final downwind they capsized and dropped to the back of the pack.

Great Britain's Peters and Sterritt focused solely on finishing as high as possible in a bid to claim a medal but their second place quickly became enough for them to move from fifth to first and clinch gold.

"We had a good chance of a medal but gold was completely out of reach in my opinion," expressed a shocked Peters. "We got an awesome start and kept it upright. We were going quick upwind in the wind and waves and all the people that needed to do badly did badly so we went from fifth to first in the Medal Race which is a sick feeling.

"Just the amount of different people that needed to finish in different positions was crazy but it happened. You've just got to believe and keep pushing to the end. In sailing you just never know. We're super happy."

The British 49er sailboat team also claimed gold one year ago in Enoshima and were thrilled to repeat their performance. Sterritt commented, "We really wanted to defend our title from last year. Going into the Medal Race it didn't look like we were going to do it, even though it was mathematically possible. It takes a lot to pull these kind of things off when there are so many boats involved and stand a chance. The stars aligned and we'll take it.

"Unbelievably happy and this is probably one of the best moments of my sailing career so far."
For Peters and Sterritt, this win could be the end of their road to Tokyo. The British selection system typically favors the Test Event results, and with Fletcher and Bithell withdrawing from the Enoshima World Cup after securing a medal at the test event, that all but implies their selection for Tokyo is secure.
For Peters and Sterritt to win on what could be the way out must be a bit bitter sweet, but maybe they'll find a way or reason to continue and see if they can win a World Championship medal through the upcoming Oceania summer.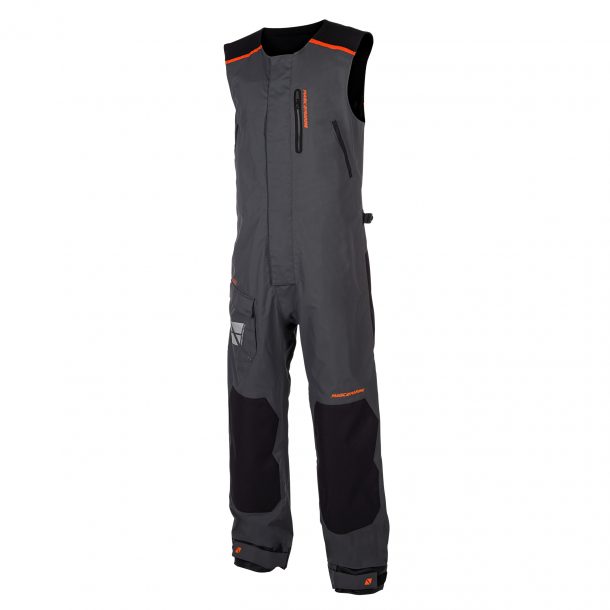 49erFX
Bekkering and Duetz held an eight point lead going into the 49erFX Medal Race and knew a fourth or better would seal the deal. They did what they needed to do and clinched a fourth to win by nine points.

"We were going into the Hempel World Cup Series 49erFX Medal Race with a little bit of a lead," commented Duetz. "We still needed sail quite well to defend the first place and we managed to do that.

"It will be very nice to have the Olympic Games at this venue. You get a bit of everything. We've really enjoyed it and hope we get a little bit more like this next year."

Alex Maloney and Molly Meech (NZL) won the Medal Race and overhauled Julie Bossard and Aude Compan (FRA) to pick up silver as the French settled for bronze.
Nacra 17
After a 90 minute delay waiting for the wind to fill in, the Medal Race was full of thrills and spills. The breeze picked up as the race unfolded which resulted in several shifts in momentum .

One constant was Delapierre and Audinet fighting it out with Tita and Banti at the front of the pack. The Italians edged in front during the early part of the but the French remained focused and firmly in the hunt.

As their rivals fought in the middle of the pack, it was clear the race for gold was between the French and Italian teams.

The French rounded the final mark just one second ahead of the Italians and it was a straight shootout on the final downwind. The Italians looked to slow the French but with the breeze ranging from 15-20 knots from the south west and a short downwind leg, they simply ran out of time.

Delapierre and Audinet crossed the line four seconds ahead and that confirmed their gold medal.

"It was so cool today," said a vibrant Delapierre, "This is unconventional for us because we've only sailed together for one year. It's a bit strange but a really good feeling. This morning we were seven points away from the lead so our focus was on winning the Medal Race and that's what we did. It's a crazy feeling because obviously Rueggero and Caterina were really strong so it was cool.

"Sailing was tough today. Lots of waves. It wasn't too windy but it increased. It was hard to push the boat downwind."

Audinet added, "I'm really happy because we're a new team. It's a nice feeling to win a regatta and good preparation for next year."

Tita and Banti started the day in fourth and their second place handed them bronze. Overnight leaders Ben Saxton and Nicola Boniface (GBR) finished the Medal Race in fifth which meant they missed out on gold by a single point.
Site for results, photos, and video.