Martine Grael and Kahena Kunze are the faces of the Rio Games, with outsized hopes of their nation and a chance to make history. In 2014 they were named World Sailors of the Year after dramatically clinching the Santander World Championship in the medal race. It was a season capping many new things for them and sailing.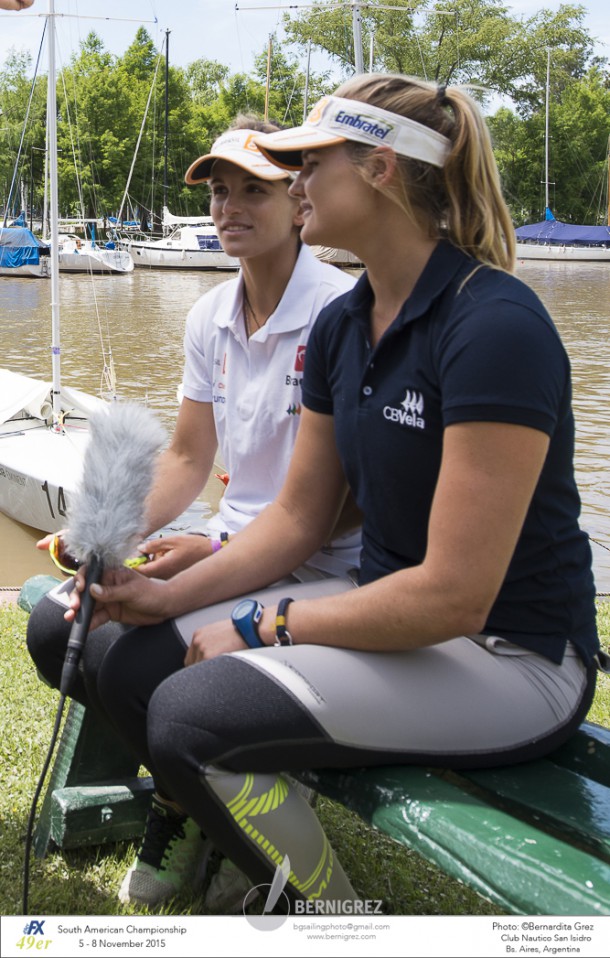 There were most proud to represent the 49erFX class and happy to have it recognized by the world as a pinnacle event for women's sailing. For the history of sailing there have only been conservative boats for women to sail but with the introduction of the 49erFX, a boat (the 49er) that many though too hard for all female crews, showed that female sailors want to rip too, and can do it in style.
Upon winning the WSOTY title Kahena said, "I was so happy for our fleet, we were new, these girls are the best, and it's such a fun way to sail."
Martine and Kahena are the only remaining Brazilian 49erFX sailors and are one of the leading hopes for the home nation. The newspapers are speculating that a medal race where they are in contention for the win could see one million spectators line the shores of Guanabara Bay and Flamingo Beach. These are huge expectation for any sailors, let alone young sailors heading into their first Olympics.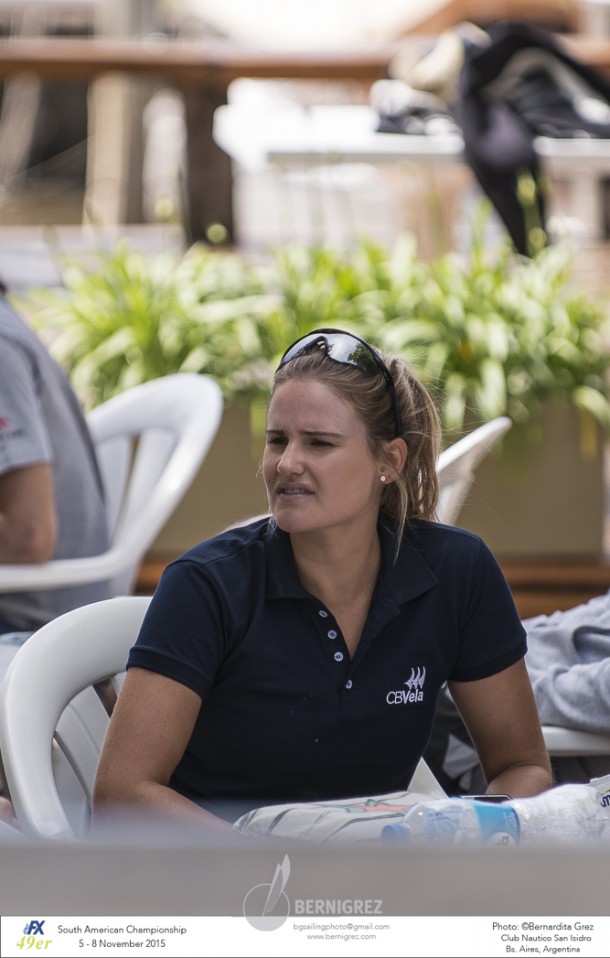 Even though they grace the TV sports shows at home and Matine already has a household name with father Torben already a legend, it's easy to see how tough the media demands will be at a home Olympics. The 49erFX is the last event schedule in sailing, giving the Brazilian sporting press ten days to speculate, interview, and generally impact a normal regatta. Martine and Kahena are modest enough that it seems they understand how difficult the expectations are without having it impact their performance, but it remains to be seen if their handlers will let them continue to feel their way through on their own terms or become another burden.
The duo won the Olympic Test Event in 2015, again taking the top podium position during the medal race. To date, each of the two biggest victories have come down to the wire so they know it won't be easy. Especially as skiff sailors in a new class that has seemingly so many contenders. When asked to pick out rivals they feel are their biggest challenge Martine responded, "There are so many, it's impossible to know who will emerge." It's the truth with Danes, Brits, Germans, Italians, Argentinians, Swedes, Aussies, Kiwis, Spaniards, and Dutch all medaling or just about this year. Further, the whole fleet is only three years into the boat, so everyone is learning.
In 2015 the Brazilians missed the Europeans to compete in the Pan Am Games and there hasn't been a World Championship in over 12 months. The lack of top championships will end now with a sprint to the games, with Argentina Worlds in Nov, Clearwater Worlds in Feb, Barcelona Euros and April and Rio South American's in July. Every two months the Worlds best will race in championship format against each other as they put in their final preparations.
So far through their campaign, the Brazilian girls have been in the running for most miles logged, with long trips out of Brazil to most championships and being forced away from home for much training. Each year they've taken breaks in the fall away from each other, their coaches, and the skiff. Kaheana, it would seem finds it much easier to really escape, heading cruising with friends and to the best beaches of Europe. Martine on the other hand seems to always be on a boil, trading a mountain biking adventure through British Columbia in 2014 for hiking through Yosemite national park in Northern California.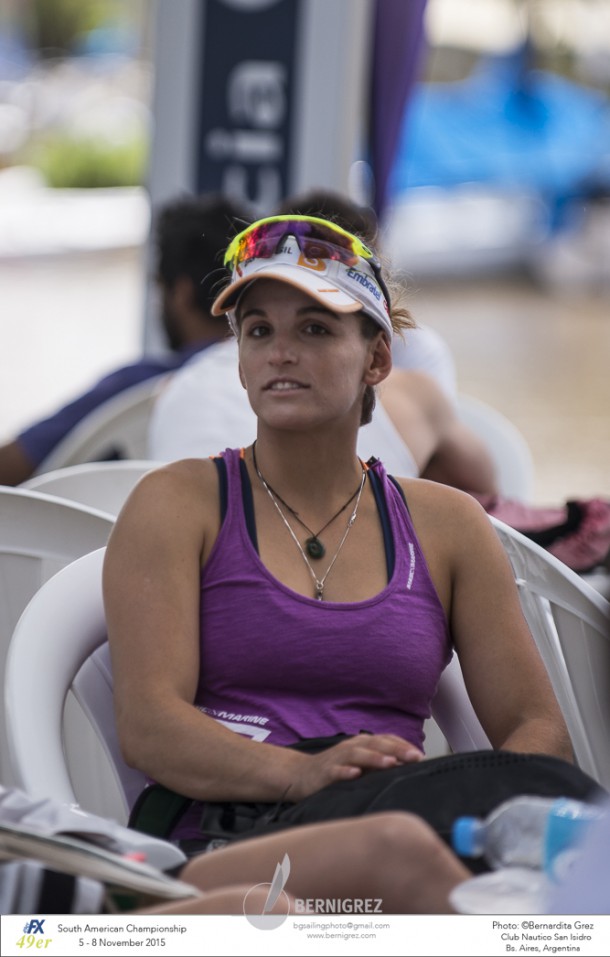 In the near term, their goals are another podium finish at the World Championship. They'll have lots of support with father, Torben, competing in the Star World Championship finishing this week and brother, Marco, competing in the 49er. One gets the sense that dinner table conversation avoids the minutia of sailing somewhat, or if they are sharing notes they aren't talking about it. "Everywhere we go seems like home," said Martine. "We have our families here and we see these people, these wonderful people, these sailors, our friends, everywhere we go!"
As we aim at Rio, these two will be in picture, a compelling team to cheer for if there ever was.
49er sailing fans are going to be well served by the 2015 WSOTY awards.  Peter Burling and Blair Tuke of New Zealand are virtually a lock, with 49er World, European, and Test Event wins, Moth win (and 6th) and America's Cup leaders and Winners (Portsmouth).