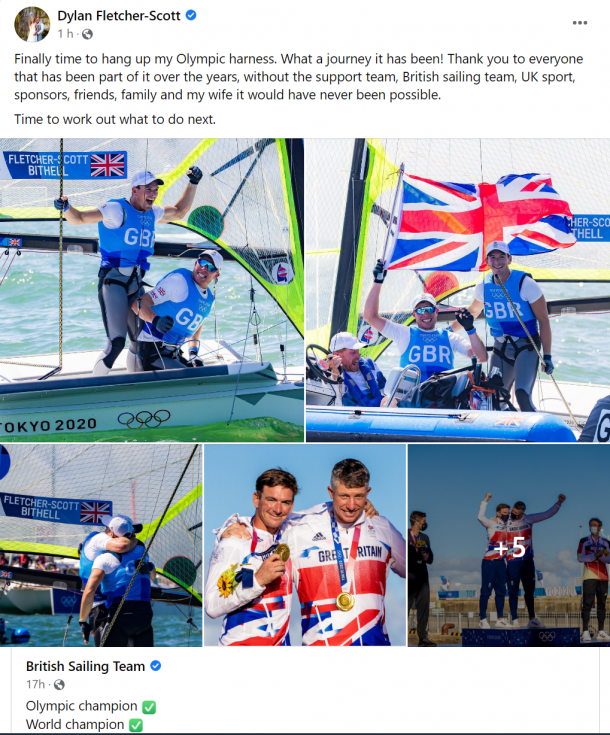 Dylan Fletcher Scott, the 2020 Tokyo gold medalist in 49er, announced his retirement from 49er sailing. Dylan was a 2016 Olympian as well, and narrowly missed out on 2012 selection for the British Team. His career includes a win at the 2017 World Championship and two European Championships.
He will be remembered in the fleet for his passion for sailing and dedication to the details of all aspects of the 49er. With Stuart Bithell, they won the 2020 Tokyo Olympics by essentially, a 2 meter margin, managing to put a boat between them and Burling and Tuke (NZL) in what was one of the best Olympic races ever broadcast.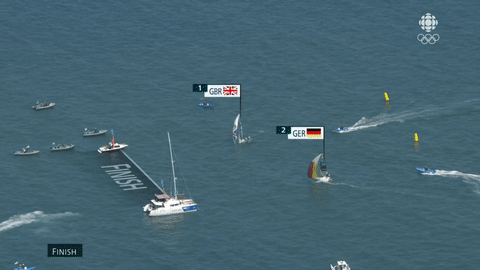 Dylan began his 49er Career in 2006 as part of the next generation of british skiff sailors following on from Barker, Hiscocks, Brotherton, Draper, Asquith, and joined behind Morrison and Rhodes to push with a group of 49er sailors who are still part of the fleet today. John Pink, Rick Peacock, Dave Evans, Alain Sign with Fletcher formed the core of the British squad for a number of years.
The group chased Outteridge with Jensen (AUS) and then Burling with Tuke (NZL) for top spot and only Fletcher hung on through the long development period. With Stuart Bithell, himself a 2012 Silver medalist in the 470, they got to a position where gold was possible in Tokyo. Most viewed the regatta as Burling and Tukes, having had such a domenent run at critical regattas. No doubt this was in the mind of Fletcher too, as the microphones picked up his repeated exclamations of 'I don't believe it, I don't believe it!" in celebration of Gold as they crossed the finish line in Tokyo.
Stu was always going to retire and did so after the games, while Fletcher continued to sail through to Palma this year but then decided he wasn't ready for another cycle on the Olympic front. Dylan races moths to an elite level as well, and will be attending the moth Europeans and Worlds this year while also looking for an AC or Sail GP gig.
Dylan has been serving as a Vice President of the 49er class association and will withdraw from that post when his term is up at the upcoming 49er AGM, in conjunction with the 2022 World Championship from Nova Scotia.
2022 Europeans
The 2022 European Championship from Aarhus run from July 5-10, 2022. Daily live broadcasts will begin on July 8th and run through to the medal race finish on July 10th. For full results, photos, articles and more head to the regatta website.