After the conclusion of the 2012 SEIKO European Championships we invited all of the sailors who raced in the Theatre to complete a survey so that we can get feedback and improve for next time.
Here are the questions and results: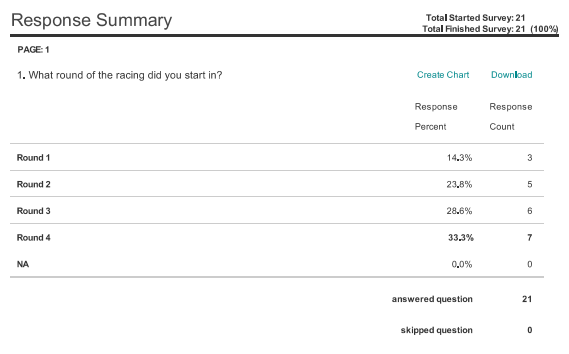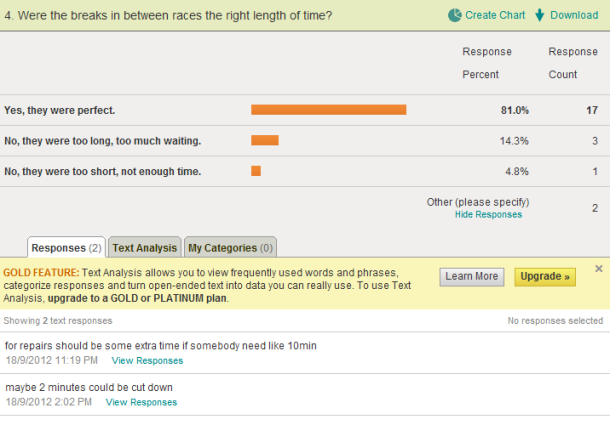 We got a lot of responses to this one and some very clear direction for the future.  A task force is being set up to analyze and plan for the umpiring of future Theatre Style races.  Comments are being kept private but rest assured they have been read and will be acted upon.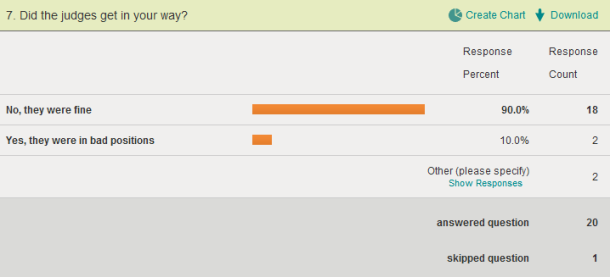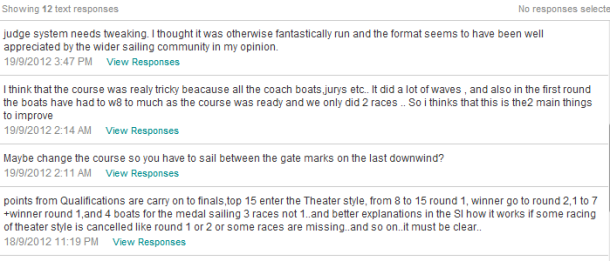 Thank you all for the responses and for leaning in to develop this structure as quickly and effectively as we can.
regards,
Ben (for your 49er Class executive)