For the first time since 2008, the 2017 49er Class World Champion will not be any of Iker Martinez / Xabi Fernandez, Nathan Outteridge/ Iain Jensen, or Peter Burling/ Blair Tuke. It is a testament to the strength of the 49er Class that each of these three champions are now leading top professional sailing programs in the Americas Cup and Volvo Ocean Race. No doubt the new 2017 49er Class World Champion will be looking to follow in their footsteps.
The truth right now in this post Burling and Outteridge era is that there is so much parity in the fleet making predictions right now is harder than it's ever been. Up to 60 teams are competitive enough that they are looking to make it through the qualifying series to the top 20 Gold fleet. Of those teams, more than 15 believe that if things go their way they could be World Champions at the end of this week. This World Championship is set up to have 19 races over 6 days, but with many of the points being scored in the Gold fleet and Final day races, it is likely to go all the way to the wire and be a tight finish.
For the first time 49er and general sporting fans will be able to wager on the outcome so place your bets if you believe you can predict the results and our new World Champion. **
For 49ers go HERE
For 49erFX go HERE
Global Sites go HERE
As an initial form guide the favorites are Dylan Fletcher and Stuart Bithell (GBR) who narrowly won the 2017 European Championship just 4 weeks ago, in their first major championship win. They are a new team together, but both were near the top of the 49er Class through to the Rio Olympics with other team mates.  They have combined well and have trained hard all winter long to move into the favorites slot. Dylan has been campaigning for many years, first with long time crew, Alain Sign. Initially the duo sailed 29ers before a decade together in the 49er Class. Stu, a 470 Silver medalist from the London Olympics, made the transition to the 49er in 2013. He began crewing for Nic Asher, then with John Pink, and now with Dylan. He brings a fantastic sailing mind and balanced approach to racing, and so far this new partnership has been at the front of the fleet. While they are ready, this will be the toughest test they've faced together to date.
Returning to action, after a well deserved rest, are 2016 Olympic Bronze medalists, Erik Heil and Thomas Ploessel (GER). Erik has been doing some pro sailing this winter while Thomas finished his undergrad degree. They have done little in the 49er this year, they may not yet be at their best and they represent a bit of an unknown as they did not attend the Europeans. Nevertheless, this team represents a real challenge based on their years of prior experience.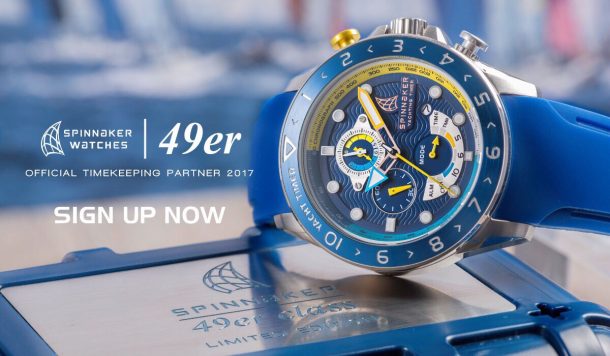 Winning the 'coaches' regatta last week here in Porto in a very talented fleet were Lukasz Przbytek and Pawel Kolodzinski (POL). They have long been at the top but have yet to win a major championship. The coaches regatta result shows they are sailing well, but will they be able to repeat their performance when the pressure is on at the World Championship?
The forecast for the week is uncharacteristically light. In training there has been limited big breeze and waves unlike the action we saw when we last had an event here in 2015. So far there has been a thick layer of morning fog that first burns off before the sea breeze builds later in the day. These unusual weather characteristics mean that the results this week could be even more unpredictable than normal, and the odds of a long shot coming in to win are even higher!
Stay tuned!
** Betting is with legitimate online broker, www.vBet.com and their affiliates worldwide.  We only support legal betting from jurisdictions that allow sports betting. If the links above aren't working in your jurisdiction, please try some of their partner sites.

Please join us every morning for the Adidas Sailing Daily Show, live on FaceBook (http://fb.com/49ersailing) from 1000UTC / 1100 local in Portugal.
Please be sure to LIKE the 49er Facebook Page (49er Sailing) for the best way to be notified of new photos, videos, and live streams from the World Championship.  More centralized information including interviews, photos, results, articles and other regatta documentation is available on the Class website at https://49er.org   If you love watching live racing, the real fun begins on Thursday next, when you can watch live stream racing action from the water, complete with professional commentary, tracking, and much more.  You'll find the live notifications via our alerts if you sign up HERE
LIVE VIDEO COVERAGE SCHEDULE:
– August 31 & September 1 we will cover Gold Fleet racing, with 20 boats in each fleet for the 49er and 49erFX – September 2 will see us covering the Finals. Each fleet will have 3 'theatre style' races to determine the 2017 World Champions.
Live streaming on YouTube (https://www.youtube.com/49erSailing)   Our live broadcast will have 1 drone camera, 2 sideline cameras, on board cameras, and a virtual tracking environment. Combined with the best fleet racing our aim is to engage you with some spectacular, world-class sailing!
Day 4 – 11:00 am qualifying – https://www.youtube.com/watch?v=bWiuJ4Kzj_Q
Day 5 – 11:00 am gold fleet – https://www.youtube.com/watch?v=rCyasoRGiX0
Day 6 – 10:00 am gold fleet – https://www.youtube.com/watch?v=198yf9ew0Ak
Day 6 – 14:30 Finals            – https://www.youtube.com/watch?v=YFQX5fDIrpg
– Get to know the personalities behind the circuit and all the background to these Classes. – Hosted by sailing journalist and online personality Alan Block, we'll cover the future stars, the seasoned vets, and give you a preview of what's ahead for the day. – Live on YouTube from 1000 UTC/ 1100 Local on the dates above
– Daily photo albums will be posted on the Event Website (https://49er.org/event/2017-world-championship/) and the Class Facebook page.
YouTube, Facebook, Twitter, Instagram all @49ersailing