The overall regatta comes to an end after two weeks and more than 120 races in 16 classes… best for last!
We ended on Thursday at the Yacht Club of Rio de Janeiro the 28th International Week of Sailing.  There were 14 days of competition and over 120 races held in Guanabara Bay in an event that was attended by athletes from 28 countries, with many Olympic and world champions.
In this last stage were in the water the 49er class, 49erFX and 470 male and female and four podiums were dominated by foreigners.
The 49er class is the one that deserves greater prominence because it was won by the helmsman of Team New Zealand in the next America's Cup Peter Burling and his teammate Blair Tuke.
"It was a very good week, with very good weather, sun. This is a preparatory race for the Test Event, which simulates the Olympics, so it's always nice to win here in Rio. We are happy to return to the 49er after the World Cup, "said Peter.  In second place were Lukas and Pawel from Poland who have really rounded into form over the past few months.  They were leading the Weymouth World Cup at the half way point and were fourth overall at the 49er Europeans in Porto.  With a second place finish they continue their stellar sailing at this critical run up to Olympic selection.
In third for the 49er was Dylan Fletcher and Alain Sign, narrowly ahead of John Pink and Stuart Bithell, all of Britain.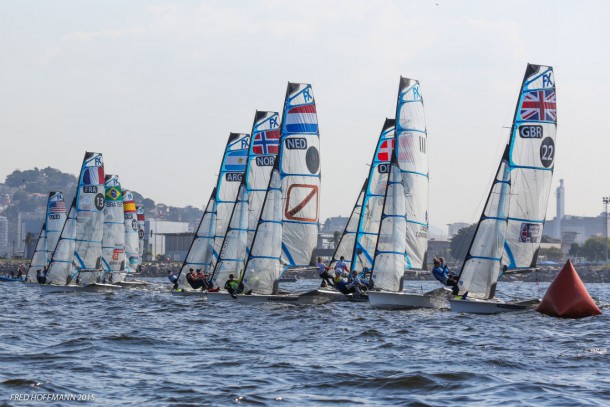 Brazilian Marco Grael and Gabriel Borges, who were in 10th place, did not have a good day and finished the event in 12th. The other duo, formed by Dante Bianchi and Thomas Lowbeer ranked 18th.
Among women, the title went to the Danish sisters Anne and Julie Maiken Schutt.  "It was a very good week, very difficult, but we know that this is so, too tide and wind quite been around, especially in the streak of Sugar Loaf. Quite enjoyed the week to catch as much information as possible and we are happy with the result," said Maiken. "We've been here once before, but it's important to come more often to learn more about the course," added Anne Julie.
Although registered, the only Brazilian duo of Martine Grael and Kunze Kahena class did not participate in the competition by event offers sponsors.
In second place was resurgent Alex Maloney and Molly Meech, who lead early in the regatta and challenged for the win all the way through.  To round out the podium were recent Pan Am Games Gold Medal winners Vicky Travaso and Sol Branz of Argentina.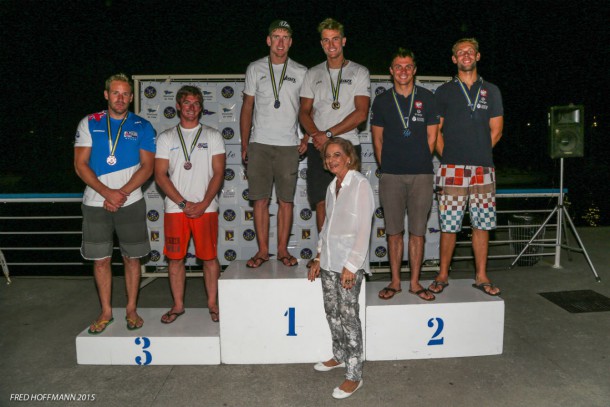 To check out all the competition results visit the official site: www.sivrio.com.br. The 28th International Week River Sailing is organized Yacht Club of Rio de Janeiro and has the support of CBVela.