Vilma Bobeck and Rebecca Netzler (SWE) were the class of the FX fleet all week. Upon winning their first World Championship they were swamped at the launch ramp by their training partners and competitors congratulating them on a dominating job.
"We didn't even really know, we weren't looking at the scores," said Bobeck. "We just said our hearts out every race and it worked out for us better than we could have dreamed of."
There was hardly a step wrong them the Swedish pair all week, save for an over-early disqualification in the first race of the final day, another race in which they were first across the finish line. In all they won seven of fifteen races and were second or third for another five of them, A scoreline to make any sailor jealous.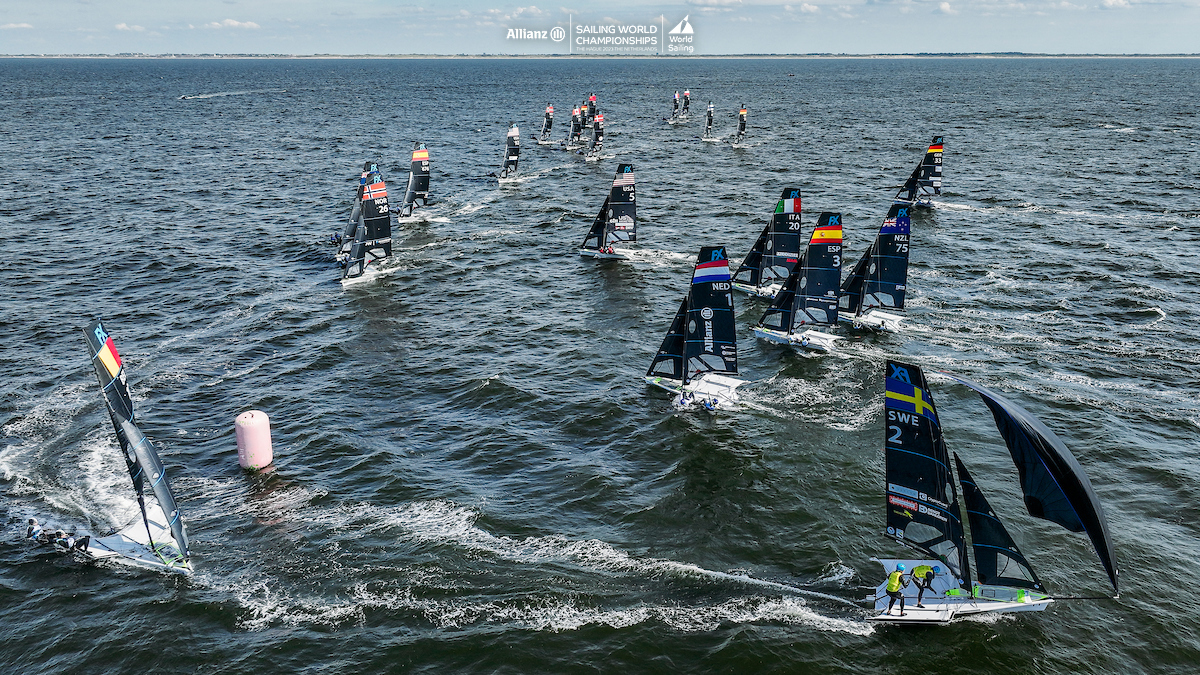 The pair were heartbroken to come second at the 2022 Worlds in Nova Scotia, but came back a year later to rectify that goal. They broke the Dutch winning streak of Odile van Aanholt with Annette Duetz, who had won the previous two World Championships.
Van Aanholt and Duetz stormed back today with a 2, 2, 12 to leap into second overall from fifth overnight. They are now in the drivers seat to win the silver medal here, but will have to defend that position in the medal race that runs on August 18th.
Duetz was full of smiles back on shore, "We also earned the Olympic berth for ourselves, not just the Netherlands, so we're heading to the games!" That, of course, should have been an automatic assumption but the Dutch federation has had a history of making selections quite hard for themselves after almost bouncing the 2020 Silver medalists out of their Olympic berth in 2018.
The Dutch have a 36 point lead securing them the gold medal. Australians Olivia Price with Evie Haseldine had another solid day and are in Third place.
After that, four teams can win the silver medals and five teams can win the bronze medals.
Ten nations plus France qualify for the Paris Olympics from the results here, and provisionally those teams are:
Sweden
The Netherlands
Australia,
Belgium
Great Britain
New Zealand
The United States
Norway
Spain
Denmark – note, the 11th n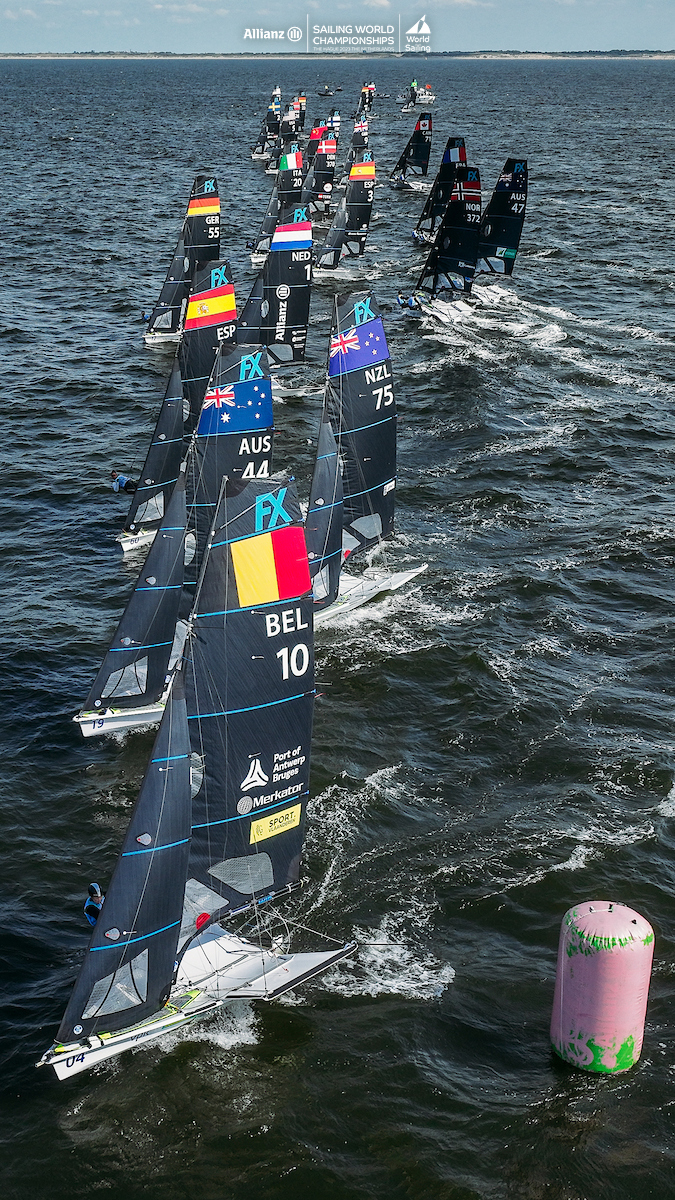 As a knock on effect of the qualification, there will likely be an extra place for a developing team added to the last chance qualifier in Hyeres, France in April of 2024 based on all the active Oceania teams already qualifying. Also, the Canadians will benefit from the American's winning a spot and they will likely be the only team competing for the North American spot at the Pan Am Games.
Grael and Kunze (BRA), the defending two-time Gold medalists finished in 12th, working their way up nicely in gold fleet but falling short of qualification. There were 13 countries in the top 13 at the regatta, showing how competitive the 49erFX has become globally.