CAMPBELL-JAMES AND ASQUITH WIN FIRST WORLD CUP
GBR London 2012 hopefuls Paul Campbell-James and Mark Asquith can't wait to get back to Australia next year following an overwhelmingly successful month in the country, culminating with a resounding victory in the 49er Class at Sail Melbourne.
 Across two weeks of international class sailing, Campbell-James/Asquith have not finished worse than second and in a relatively small, yet competitive fleet this week, to win by 21 points was even better than they expected. "Obviously we are really, really pleased with our sailing … after we won SIR's (Sydney International Regatta) last week, we just wanted to come here and keep the momentum going," skipper Campbell-James said. "We aimed to not finish worse than second again this week, however we our week finished even better than even we expected," he added. Will and Sam Phillips trailed behind the English in second place on 41 points, with Kiwi crew David McDiarmid and Andrew Archibald third on 54 points.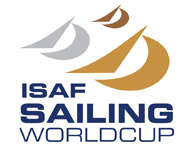 For full results