Back to overview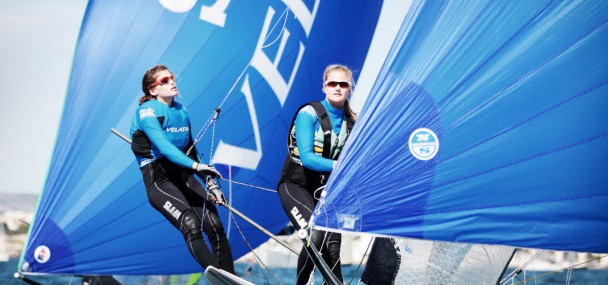 Sailors are Ready as the World Championships are About to Begin
2013 Seiko 49er & 49erFX World Championships
Sept 23, 2013.  Marseille, France.
On the eve of the 17th 49er World Championship and 1st ever 49erFX World Championship, the city of Marseille eagerly anticipates a great battle.
The 49er has 95 participants, the second highest total ever and the largest in a decade.  This championship is the first World Championship of the Rio Olympic Quadrennial and many teams are eager to find out where they stack up looking toward Rio.  The 49er has been very competitive through the year, with 11 different winners so far since the London Olympics.  This regatta also marks the return of Nathan Outteridge and Iain Jensen to 49er racing.  Nate and Goobs have been with Artemis for the America's Cup all year and come to Marseille with only 1 month of practice.  Their rivals are hoping to knock them from their perch on top of the 49er world as they have been dominant since they teamed up in 2009.
The 49erFX has 53 teams entered, which is a fantastic fleet size for any women's fleet, and especially one that only became official in November of 2012.  These sailors have had huge smiles on their faces all year as they learn to conquer the 49erFX.  It's a tough and demanding boat that is testing them all to their fullest.
Racing to date has had a number of national teams do well by putting together 3-5 teams and having them all develop and push each other.  The Danes, Brits, and German's have been at the top of the leaderboard so far, but we can't forget about the Brazilians, Kiwi's, Italians, or Dutch.  As this is the first world championships of the 49erFX, there will surely be some nervous sailors on the start time on day 1, Tuesday Sept 24.
Aside from the squads assembled, there are also the top teams who have moved over from sailing other classes to start in the 49erFX, including a number of medalists.  Tamara Echegoyen  ESP (Gold 2012, match racing), Olivia Price AUS (Silver 2012, match racing), Nina Curtis AUS (Silver 2012, match racing), Silja Lehtinen and Mikaela Wolff FIN (Bronze 2012, match racing), Tessa Parkinson AUS (Gold 2008, 470), Anna Tunnicliffe USA (Gold 2008, laser radial).  These teams all bring a tremendous level of excellence with them to skiff sailing but are still learning the intricacies of sailing at such high speeds and with such an unstable craft.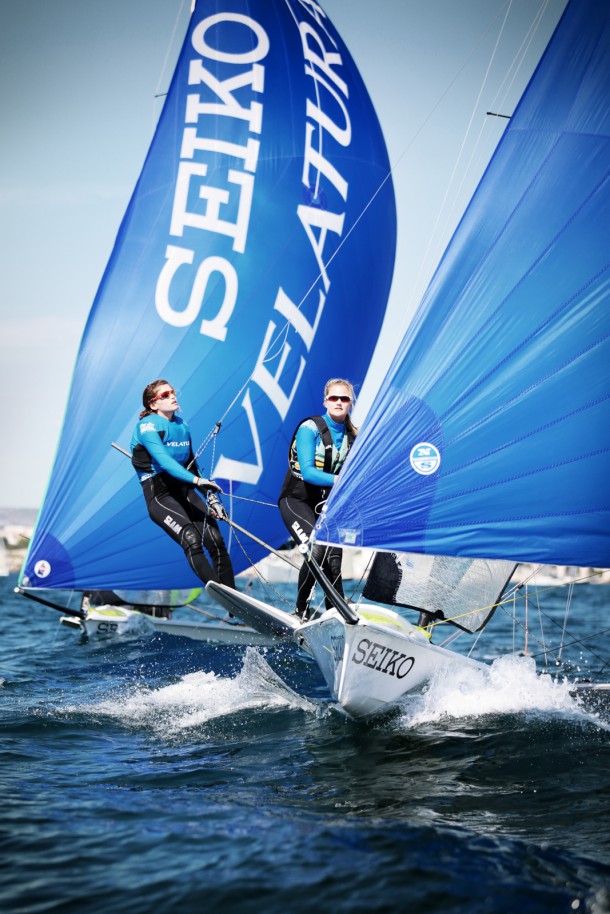 Racing starts every day at 11:00 am and  coverage is on 49er.org.  The first 3 days are for qualifying, before the Semi Finals for days 4 + 5 followed by the Final on Sunday, Sept 29.  Each day there will be GPS live tracking on the championship course, and for the semi finals and finals there will be a live broadcast in both English and French.