Back to overview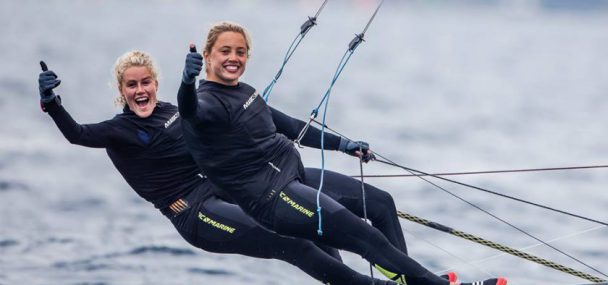 Spotlight on Aruba
Qualifying for the medal round at their first Sailing World Cup in the 49er FX class, Odile van Aanholt and Nicole Van der Velden are a Caribbean force to be reckoned with. This new young team has come together to represent the Dutch island of Aruba, north of Venezuela and west of Curaçao.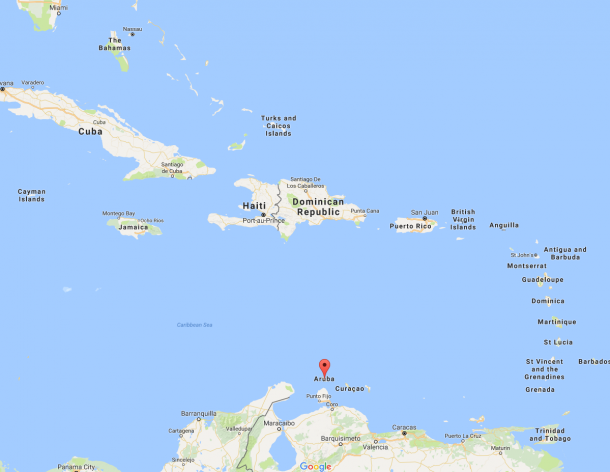 Odile, born and raised in Curaçao, represented the Netherlands at the 2014 Youth Olympic Games in Nanjing, winning silver in the Byte C2 class. Teaming up with Nicole, however, she is shifting to represent Aruba on their campaign for Tokyo 2020. Nicole, originally from Spain, has lived in Aruba since she was eight years old. Last year, Nicole and her crew Thijs Visser were the first two athletes to qualify Aruba for the Olympic Games, competing in Rio in the Nacra 17 fleet. Nicole has now decided to give 49er FX sailing a shot and switch over to crewing, which she admits "brings out her inner monkey" in trying to maintain the skiff's stability.
As expected for girls raised in the islands, they have sailing in their blood. "We both love the ocean and nature in general, the feeling of being outside is very liberating, and on top of that we like the diversity of the sport." Odile, with a father and sister who have competed in the Olympics, began sailing at age 5 through Optimists, Bytes, and Lasers. Nicole also grew up with a father that shares her love of sailing, and she discovered catamarans at age 12, still windsurfing and kitesurfing today. Being on the water is a way of life for them.
When asked what part of their Caribbean culture gives them an edge at regattas, they acknowledge, "Because we're from the Islands we both have a pretty laid back kind of lifestyle, which helps keep away the stress during regattas." With the high stress of travel and competition, the ability to relax and continue moving forward is a valuable skill that these two have under control.
They seem optimistic and ready to go with their new pairing. "We were pretty surprised when we stepped into the boat with each other for the first time and it felt right away like we were on the same track." These island girls will be a team to watch on the road to Tokyo, but more immediately at the World Cup Final in Santander, Spain in June as they are hopeful to qualify for another World Cup medal race!