Back to overview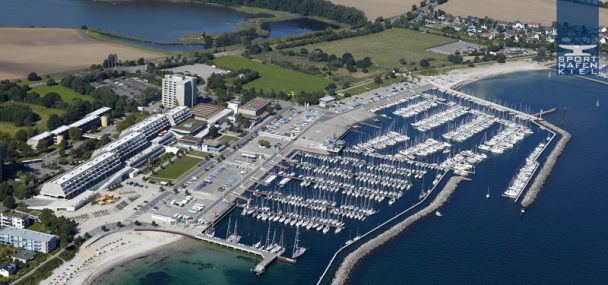 A Kiel Week Preview
Kieler Woche, where "Wurst, Bier, und Kälte" meet Olympic sailing, is fast approaching its 135th anniversary. The 49er racing will be held June 21-25 out of the Olympic Sailing Center in Kiel (Olympiahafen Schilksee), which was constructed for the 1972 Munich Summer Olympics. It is on the northernmost coast of Germany, a 15-minute drive north of the city of Kiel, and about 1.5-hour drive north of Hamburg. It is one of the biggest sailing venues in the world.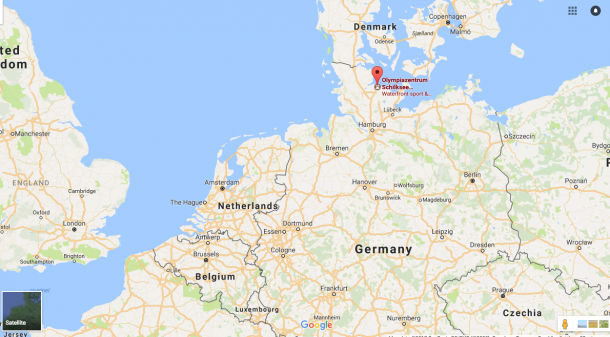 Sailing out of Kiel means sailing on the Baltic Sea. It can be freezing and outrageously windy and choppy, but there are also the occasional flat and warm days. The venue is indeed surrounded by farmland, but the Sailing Center was designed for Olympic Games, so it is simply massive. There is a huge launch, plenty of room for rigging, and even offers a space to work on a fully-rigged 49er indoors. It is an exciting event for the Olympic class competition, and an equally important event for non-Olympic classes, from the Europe, to the 505, to the Melges24 classes, for example. For the FX and 49er fleets it is a solid launching pad for Tokyo 2020 campaigns following the World Cup Series, and in the international sailing circuit, Kieler Woche is a rite of passage. Front of mind is that teams will attend to practice ahead of the 2017 European Championship also in Kiel at the end of July.
This German event is so unique in the sailing world because of the history, the magnitude, the organization, and the pure cultural element of the event. At very few regattas will you come off the water after each long day of such high level sailing, and sit around to share a beer with fellow sailors, or fellow Germans in Lederhosen and Dirndls. Also unusual is the popular camping site nearby, as an alternative to lodging closer to civilization, but further from the venue, where sailors and spectators alike will stay. The prowess of the sailing center itself is obvious by the fact that it holds an entire commercial center right there along the water. All of this is relevant to the regatta, but during Kiel Week there will simultaneously be everything from music to beer festivities, and of course the highlight of fireworks.
Much takes place during Kieler Woche, but as one of the windier venues in the world, the most notable aspect of Kiel Week is the level of great sailing it produces. Lucky for the 49er and FX classes, it will also be the location for the 49er European Championships July 30 – August 4 this year. Everyone prepare, Kiel Week is near!