Back to overview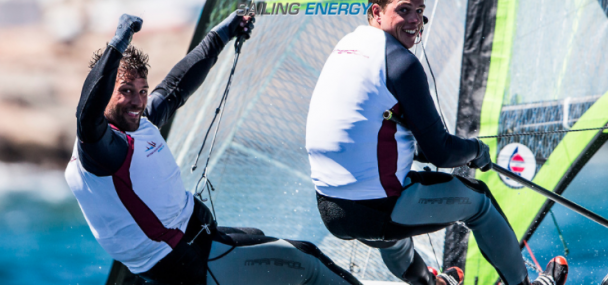 Get to Know Austria's Bildstein and Hussl
Q&A with Benjamin Bildstein and David Hussl (AUT)
1. Where are you from and when did you start sailing?
We are from the western part of Austria. Benjamin lives close to Lake Constance, where he started to sail. His father sailed catamarans and also both his brothers sail. David lives near Innsbruck, except for only one small lake, he is surrounded mainly by ski areas. The lake is in the mountains and has similar thermal conditions as Lake Garda. David started sailing through a school friend and his family had no connection to sailing before.
2.  What type of boats have you sailed?
We both started our career with the Optimist (where we first met as part of the Worlds Team in 2006). We sailed 420s in different teams before we teamed up in 2010 and sailed the 470 for two years. We started our Olympic 49er campaign in September 2012. We were part of the last Youth America's Cup team, sailed a couple times with the Redbull extreme sailing team (X40), and Benjamin also started sailing Moths.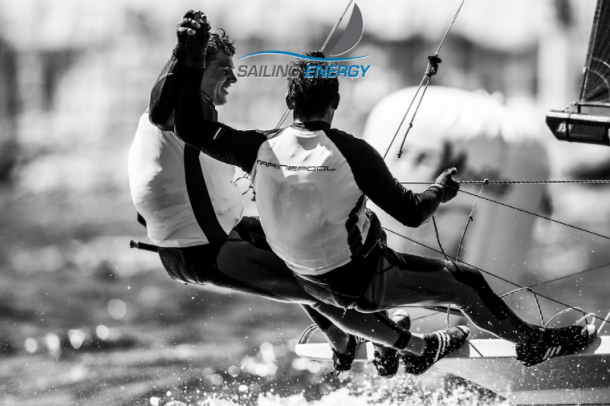 3. Why did you choose to sail?
Sailing demands so many different skills from us athletes. Endurance, power, balance, tactical and strategical skills. Reading the wind, weather, and current. It's a fair sport where you also grow as a person. Furthermore, we love to travel the world.
4. What do you think about traveling for sailing? What challenges does it bring?
We have only about 1 to 2 49er regattas in Austria during an Olympic circle. We have been used to traveling since we were kids. That's part of why we love our sport. On the other hand, it is a challenge to keep up with friends and families at home.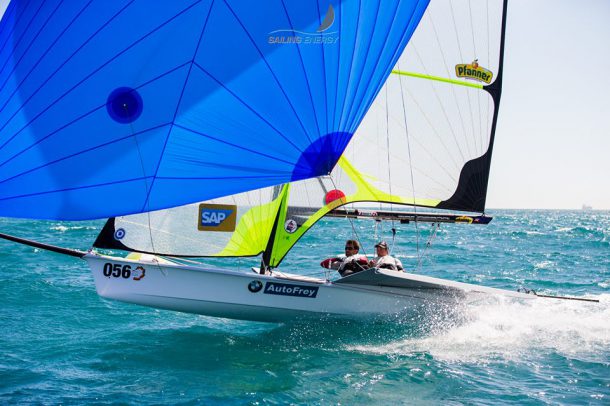 5. What's your favorite thing about sailing a 49er?
The feeling when you are hiking on your tiptoes, pushing the boat with the kite to the limit, a gust hits, you bear away and accelerate a lot and you feel like flying.
6. What part of Austrian culture gives you an edge in regattas?
We both love to spend time in the mountains. There you get used to continue even if it's hard for example, if heavy rain or snow starts but you are still far from the next hut!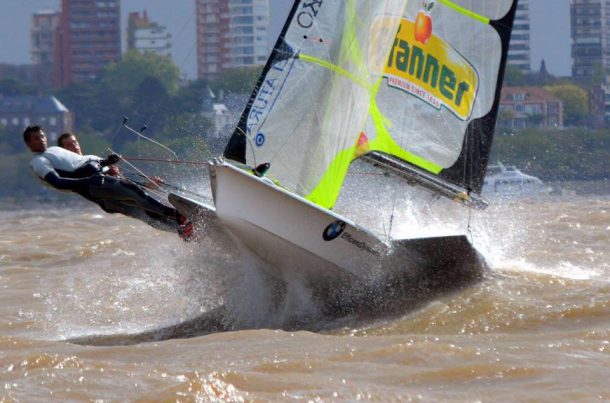 Follow them of facebook: https://www.facebook.com/BildsteinHussl.Sailing/